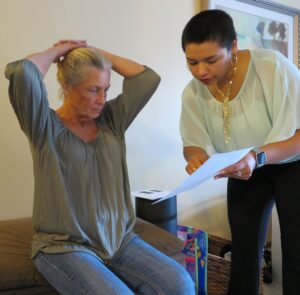 At Optimae Rehabilitation Services we are passionate about helping people acquire or relearn the skills they need to lead productive, independent lives through occupational, physical and speech therapy services. Our practitioners address barriers through interventions focused on enhancing existing skills and promoting wellness, as well as the restoration of lost skills and abilities, and the modification of a person's environment or activity.
These services are provided from our outpatient clinic in Des Moines' East Village, an individual's home or within the community. Group and individual sessions are offered in Polk, Story, Marshall, Marion, Jasper, Madison, Warren and Dallas Counties.
Occupational Therapy: Occupations are considered activities that everyone has to do to get through their day. This could include making meals, getting dressed, managing medication or regulating emotions. Occupational therapists at Optimae are experts in helping individuals participate in their daily activities through assessing and treating physical, cognitive, developmental and emotional concerns that are impacting daily life. 
Physical Therapy: Physical therapists at Optimae are experts in reducing and managing pain, improving mobility and helping individuals become healthier to prevent future issues. Some examples of treatment could include heat treatment, soft-tissue mobilization and individualized home exercise programs.
Speech Therapy: Speech-language pathologists (SLPs) at Optimae help individuals improve their ability to understand and express their thoughts, ideas and feelings, along with improving problem-solving skills. This is done by assessing and treating different types of communication, such as social or cognitive communication, speech and language. SLPs also assess and treat a person's ability to swallow safely in order to prevent choking or any secondary health issues.
Do you feel as if you're no longer physically or emotionally able to do the things you want to do? Let us help you live your life to the fullest! Give us a call today at 515-381-9278. We are located at 600 East Court Avenue, Suite 120 in Des Moines. 
Optimae Rehabilitation Services demonstrates its commitment to patient safety by gaining accreditation from QUAD A, a global accreditation authority. This accreditation process requires 100% compliance with all accreditation standards and does not offer partial accreditation.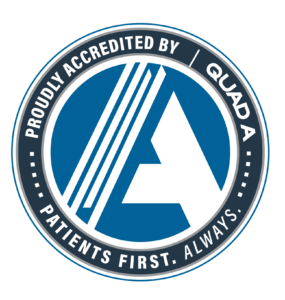 Meet our Rehabilitation Services team.