Meet our teams: Central Iowa  |  Southeastern Iowa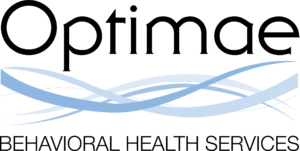 To start services, contact your area's Optimae Behavioral Health team to schedule an appointment. You will fill out an intake packet including demographics, insurance, history and release of information forms (with staff support as needed) and have a first appointment with a professional to assess your needs and goals.
Optimae Behavioral Health serves all customers regardless of ability to pay. Discounts for essential services are offered based on family size and income. In order to serve as many people as possible, we are pleased to offer a sliding fee scale for our services, based on the Federal Poverty Guidelines. View the sliding fee scale here.
---
About us
Optimae Behavioral Health provides therapy, psychiatric medication evaluation and management, and skill-building supports in our central and southeastern Iowa offices both in-person and via telehealth. Our highly trained professionals, which include therapists and psychiatric prescribers, incorporate Optimae's core values of choice, respect, teamwork and education into the services we offer to help children, adolescents, adults, couples and families improve their mental health and create happier and healthier lives. Our services are strengths-based and positively oriented.
Optimae can help with life challenges such as:
Anxiety
Depression
Trauma (PTSD)
Stress
Relationship problems
Psychotic disorders
---
Our services

Regardless of the therapy tools used, the center of our services is a caring relationship between Optimae staff and our customers based on our core values of choice, respect, teamwork and education.
Optimae therapists are trained in a variety of treatment interventions, including:
Cognitive Behavioral Therapy
Dialectical Behavioral Therapy
Client Centered Therapy
Acceptance and Commitment Therapy (ACT)
Eye Movement Desensitization and Reprocessing (EMDR)
Play Therapy
Trauma Focused CBT (TF-CBT)
Optimae's psychiatric prescribers can evaluate the need for medications and prescribe and monitor them. Our team includes psychiatric mental health nurse practitioners (PMHNPs) and physician assistants (PAs), who are supervised by a psychiatrist, as well as registered nurse support staff. Our prescribers' main role is to evaluate and manage medications related to mental health. They may also provide brief therapy and/or refer to therapists for the counseling portion of treatment.
In some locations, Optimae Behavioral Health provides additional skill and support programs, such as Recovery & Resource Centers, Peer Support, Intensive Psychiatric Rehabilitation (IPR), Behavioral Health Intervention Services (BHIS) and Jail Diversion. For people managing serious and persistent mental illness, Optimae Behavioral Health collaborates with community-based Habilitation programs to provide significant additional supports.
Benefits from Behavioral Health services may include:
Increased hope
More motivation for change
New perspectives
Increased coping
Improved self-care
Trauma resolution
Improved functioning
Skill building
Problem solving
Better relationships
Increased happiness
We look forward to working with you!
Meet our Central Iowa behavioral health team
Meet our Southeastern Iowa behavioral health team
---
Employment
Interested in starting your career with Optimae Behavioral Health Services? We're hiring for several positions across central and southeastern Iowa, including licensed therapists, clinical supervisors and registered nurses.