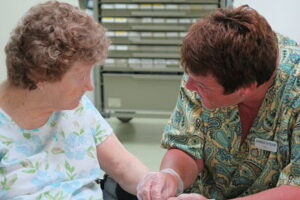 Mission
Optimae offers comprehensive customer driven services that encourage choice, empowerment and community integration.
Vision
Through employee ownership and fiscal responsibility, Optimae LifeServices seeks to be a recognized leader in health care and human services, providing meaningful support and successful outcomes.
Core Values
Choice: Customer choice is the foundation of all we do. All day, every day we seek to empower people to discover and recover valued roles in their communities.
Respect: We respect customer and employee rights and choices. We recognize everyone's capabilities, strengths and potential.
Teamwork: Working together, we create a healthy and supportive environment for meaningful and successful outcomes. Teamwork empowers customer choice and employee participation and investment.
Education: Constant learning generates continual improvement. New knowledge and skills ensures quality service, community integration and satisfied customers.